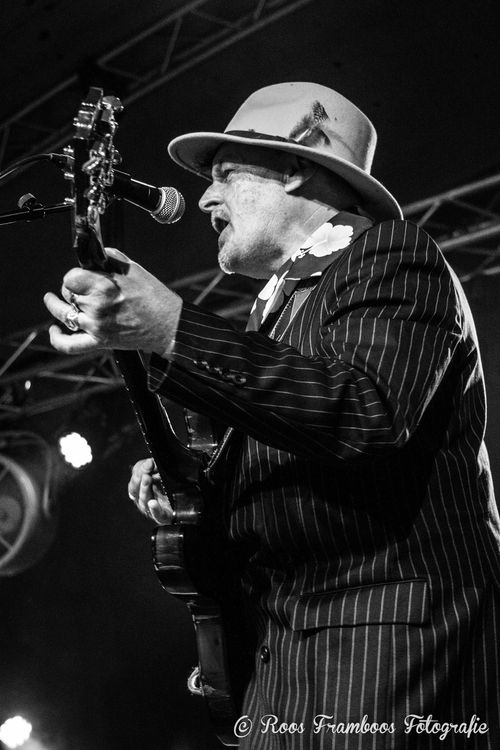 Matt has played guitar since the age of 11 in a style that can only be described as his own. Working with many artists including The Blue Rhythm Boys and Number Nine, he has toured throughout Europe and the UK, appearing on many albums and live radio shows. His musical influences include jump blues, rock 'n' roll, blues and country. Playing guitar in The Right Band from its inception, he has been part of Sister Suzie's growing success. Matt continues to be an in-demand session guitarist and also plays drums. He has also emerged as Sister Suzie's art designer and video director.
Brian Nevill was a founder member of the Right Band when he found himself working with old friend Matt Jackson on Suzie's first recording session. They started working live with her in 2016. Before this he had sat in the drum chair of Deke Dickerson, Jerimiah Marques & the Blue Aces, and if you sneak back in time further you find him with Big Joe Louis & His Blues Kings and Shout Sister Shout! During Brian's tenure with these last two outfits he worked with the likes of Lazy Lester, Lucky Carter, R.L. Burnside and Big Jack Johnson on the blues side and Ronnie Dawson, Ray Sharpe, Billy Lee Riley and the Planet Rockers on the rockin' side. In the eighties, Brian was getting his jollies on Top of the Pops with Pigbag and Kirsty MacColl. He's also compiled for Ace Records and had a bit of writing published.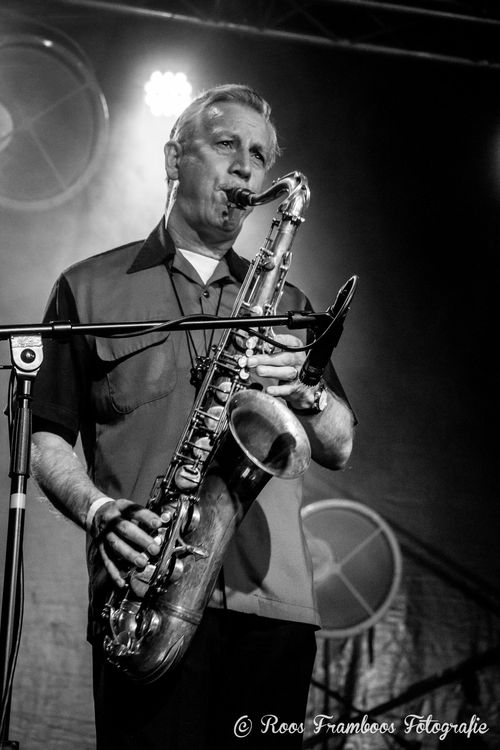 Al Nicholls is the product of a sound musical training, both academically through Leeds College of Music and practically via the bands of Ray Gelato, the Big Town Playboys, with whom he was a founder member along with Mike Sanchez, King Pleasure and the Big Six. Al is also the leader and musical driving force of London's renowned jump jive and swing band Blue Harlem, a band responsible for kick-starting the career of Imelda May. These days Al divides most of his time between Sister Suzie and the band of T.J. Johnson. He also leads his own jazz outfit, Al Nicholls Quartet.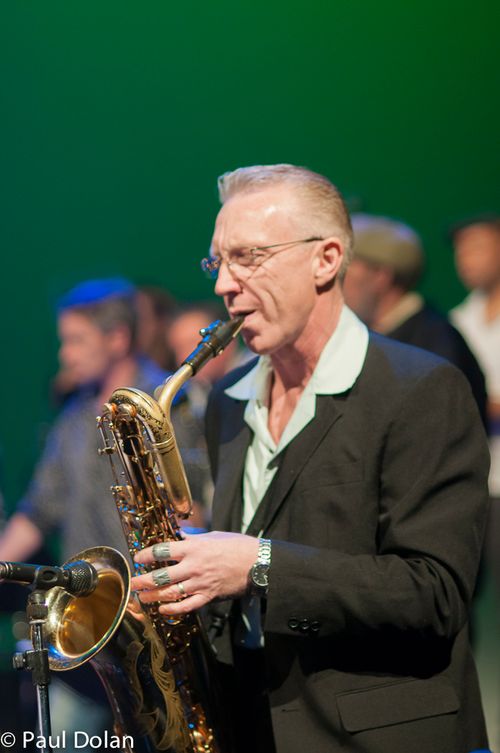 Nick Lunt, who started out as a drummer, first wielded a baritone sax in the swing and jump outfit, the Jive Aces. It was around this time that Nick ran into Brian Nevill and joined the newly formed Shout Sister Shout! Neither of these outfits could hold Nick for long however, as his prowess on the big horn took off exponentially. Nick's resume includes stints with the Big Six, James Hunter, the Big Town Playboys, and most notably the Jools Holland big band. He has also found time to record with Jeff Beck, the Alabama Slammers, Robert Plant, Peter Gabriel, Amy Winehouse and Tom Jones to name only a few. Phew!
Jason Smith joined us in the beginning of 2019 and is deputy in the drumming chair behind the Sister Suzie band. Banging the drum from the age of 8 Jason has performed with various artists across the UK in clubs, theatres and festivals, more recently with Gail Edmunds and his own swing blues quartet 'Bluesmans Lane' (where Suzie's ear was pricked to Jason's style). Jason is the consummate professional, he is endorsed by Impression cymbals and in his careers has spent a lot of time being product demonstrator in National music shows across the UK.